Electronic Components/ Electronic Assembly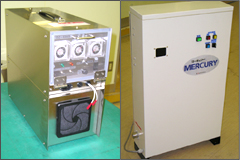 Supply chain for semiconductor plants. We can support from design and layout to making prototypes and full mass production. Our high quality wire harness minimizes environmental impact.
Our company also develops machinery for agricultural applications and environmental resources such as ozone sterilization machines and artificial seeds processors that can help to reduce insecticide & nitrogenous fertilizer use.